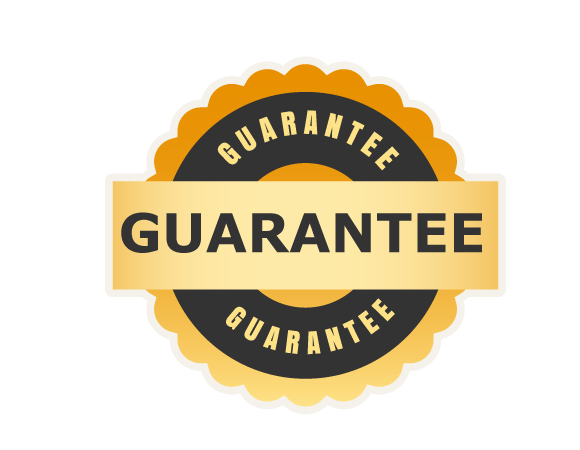 Winning Pick Guarantee
Purchase one of our specially-marked guaranteed picks. If they don't profit, you get a full refund in store credit.
100% Store Credit Refund
Completely Automatic
Refund usable towards any future purchase
09/20/2019
Stephen Nover's Friday Destroyer - 9-3 CFL Streak!
Price: $29.00
Stephen Nover is soundly beating the Canadian Football League for the fourth time in five years. Totals are soft in the CFL and Stephen is taking advantage with a strong Over/Under play here. Stephen is in a great groove winning nine of his last 12 CFL plays. So get on board knowing the odds are stacked in your favor and supplement your NFL and college football earnings with some CFL profit, too!
1 pick (1 CFL)
Stephen Nover's CFL Game of Week - 9-3 CFL Run!
Price: $29.00
The oddsmaker doesn't have time to study and stay up on the Canadian Football League. Stephen and his top-notch sources do. It's resulted in Stephen beating the CFL for the fourth time in five years and be on a 9-3 hot streak his past 12 plays. Stack the odds high in your favor of profiting again in the CFL with Stephen's top play of the week!
1 pick (1 CFL)
Rob V: CFL Total of the Month the + BONUS BOISE VS AIR FORCE
Price: $44.99
$$ MASSIVE Double Play FOOTBALL Power Pack up $$

On Friday we have our Canadian Football League TOTAL OF THE MONTH backed with one of the Best totals system we have in our CFL Library. As an ADDED BONUS the ESPN 2 College Football Power Play between Sir Force and Boise is INCLUDED. Get BOTH Now and Start the Weekend BIG.
1 pick (1 CFL)
Stephen Nover's CFB/CFL Football Friday Sweep
Price: $59.00
Score a huge Friday profit with sizzling Stephen Nover's discounted College Football/Canadian Football League package. Stephen has won nine of his last 12 Canadian Football League plays, easily beating the league for the fourth time in the past five years, and has been one of the hottest college football 'cappers for the past two seasons going 27-10-1 on his last 38 CFB plays for 73 percent! Get his Friday football plays at a discount package fare and win again knowing the odds are stacked high in your favor!
3 picks (2 CFL, 1 NCAAF)
Rickenbach 10* CFL *TOTAL OF THE MONTH* Friday TOP *He is HOT 21-6 / 78%!*
Price: $50.00
Not only is Scott "The Bulldog" Rickenbach on a long-term WHITE HOT 21-6 / 78% Run with GOM/TOM picks in regular season and post-season action in all sports combined, he also is currently on a 100% PERFECT streak his last 3 CFL plays! He NAILED his STRONGEST PLAY in September: GOM - last Friday - BC! This Friday in CFL, time for #1 STRONGEST TOTAL!
1 pick (1 CFL)
Tony's *30 Star MLB 3way 3play
Price: $39.99
*30 Star MLB 3way 3Play : You get my top 3 picks on the board in the MLB today . Each game is *10 Star rated working with %100 perfect trends that have cashed big all season we're all in. Max bet and break you're Bookie 3 times over with my MLB perfect picks .
3 picks (3 MLB)
Alex Smart Sports- MLB Triple Play- 2 Totals Crushers/1 ML Banger
Price: $44.95
I have isolated THREE viable investment options from Friday nights Major League Baseball rotational schedule. Includes: Two Totals/1 ML Banger. Get the info the books do not want you to have. Tests overall MLB $45000.00 dime player profit run dating back to last season and a current 10-4 72% MLB Totals run! First pitch after 7 pm et
3 picks (3 MLB)
MIKE'S TGIF 3-GAME MLB HIGH ROLLER REPORT TESTS 33-10 MLB RUN!
Price: $60.00
**WHITE HOT 33-10 L43 MLB RUNLINE RELEASES**

Mike's TGIF 3-GAME MLB HIGH ROLLER REPORT features two totals and one runline release. Collect the BIG BUCKS from your bookie and head into a big weekend of football with a bankroll healthier than ever. Mike is 9-2 NFL YTD, and his card for Sunday/Monday promises more profits. Grab a subscription for maximum value.
3 picks (3 MLB)